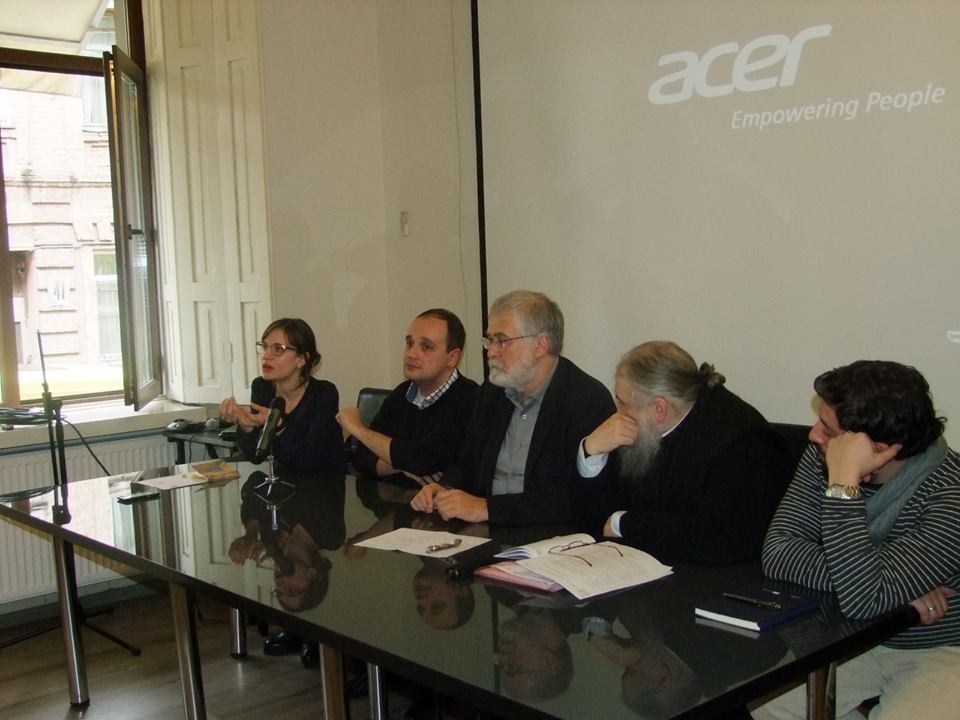 Discussion on the topic: Draft Curriculum "Me and Society" and Related Aspects

On November 12, Caucasus institute for Peace, Democracy and Development held a public discussion on the topic: Draft Curriculum "Me and Society" and related aspects. Discussion Speakers Niko Silagadze (National Curriculum Department) and Revaz Abkhazava (Executive Director of the International Institute for Education Policy, Planning and Management) talked about draft curriculum and underlined the importance of civic education.
Metropolitan Ioane Gamrekeli (Patriarchate Education Center) introduced education centers position toward the certain terms and concepts of the curriculum, and Ekaterine Chitanava (Director of the Tolerance and Diversity Institute) discussed the systematic violation facts of religious neutrality in Georgian Public schools.
The discussion was attended by civil society activists, religious figures, students and Ilia state University Professors. The discussion was held in the frame of the Project "Religion, Government and Society", which is funded by National Endowment for Democracy (NED).
Back..