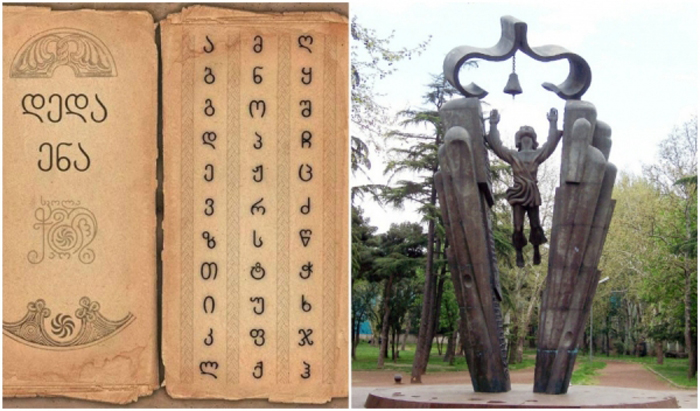 April 14 marks the Mother Language Day also referred to as Georgian Language Protection Day. On this date in 1978 the Soviet Government intended to abolish all the languages, including Georgian, in the Soviet Republics and declare Russian as a sole official language. The law was planned to be adopted on April 14, yet the massive protest movement that was basically organized by Georgian students, managed to confront the decision and the authorities were forced to step back.
100 000 people took to the Rustaveli Avenue to protect Georgian language from disappearing. The government had no other choice than to give up and leave Georgian as the republic's official language.
Since then, April 14 is considered a historical date and many events are organized annually in Deda Ena Park ( Mother Language Park) dedicated to Georgian language. The photo features Georgian alphabet and the special monument that was erected in the park honoring this day.
Back..