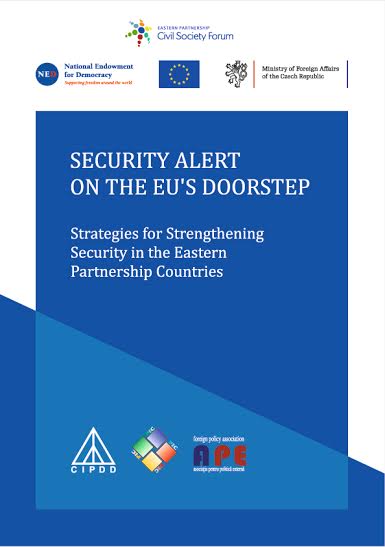 The CIPDD new policy publication is addressing the internal and external security challenges facing the six Eastern Partnership countries, including policy recommendations for international actors, for the Eastern Partnership countries governments and other stakeholders.
The policy paper was produced ahead of the NATO Warsaw Summit in the framework of the CIPDD project Security Alert on the EU`s Doorstep supported by the EaP CSF Re-granting Scheme. The aim of the project is to raise awareness about the EaP security challenges and develop comprehensive vision for the region.
The paper will be presented tomorrow on 21st June in Warsaw at the the Polish Institute of International Affairs.

Security Alert on the EU`s Doorstep
Back..