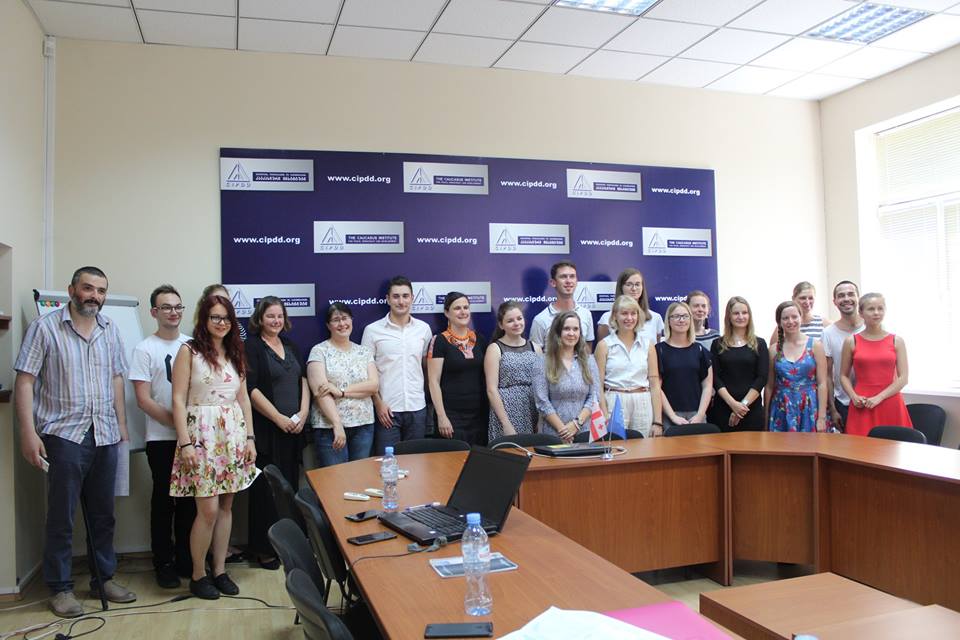 On the 25th of June, 2018, the Caucasus Institute for Peace Democracy and Development hosted a group of Czech students! 15 students and their 3 academic staff members from Palacky University Olomouc's Department of Development and Environmental Studies were in Georgia for a week-long academic visit.
The reason for their visit to the CIPDD was to learn about the organization, as well as our experience. During a meeting with all 18 of our guests, several members of the CIPDD spoke about their past and current projects and answered various questions from Czech students.
Over the course of the meeting, the students learned about multiple projects and initiatives by the CIPDD, but also suggested some courses of action dealing with the specific issues in the development of country like Georgia.
We are happy that out projects and initiatives were of interest to the Czech students, and the CIPDD is willing to cooperate with the group in the future.
We wish the students all the best in their academic and professional careers! Palacky University, Olomouc, Czech Republic
Back..