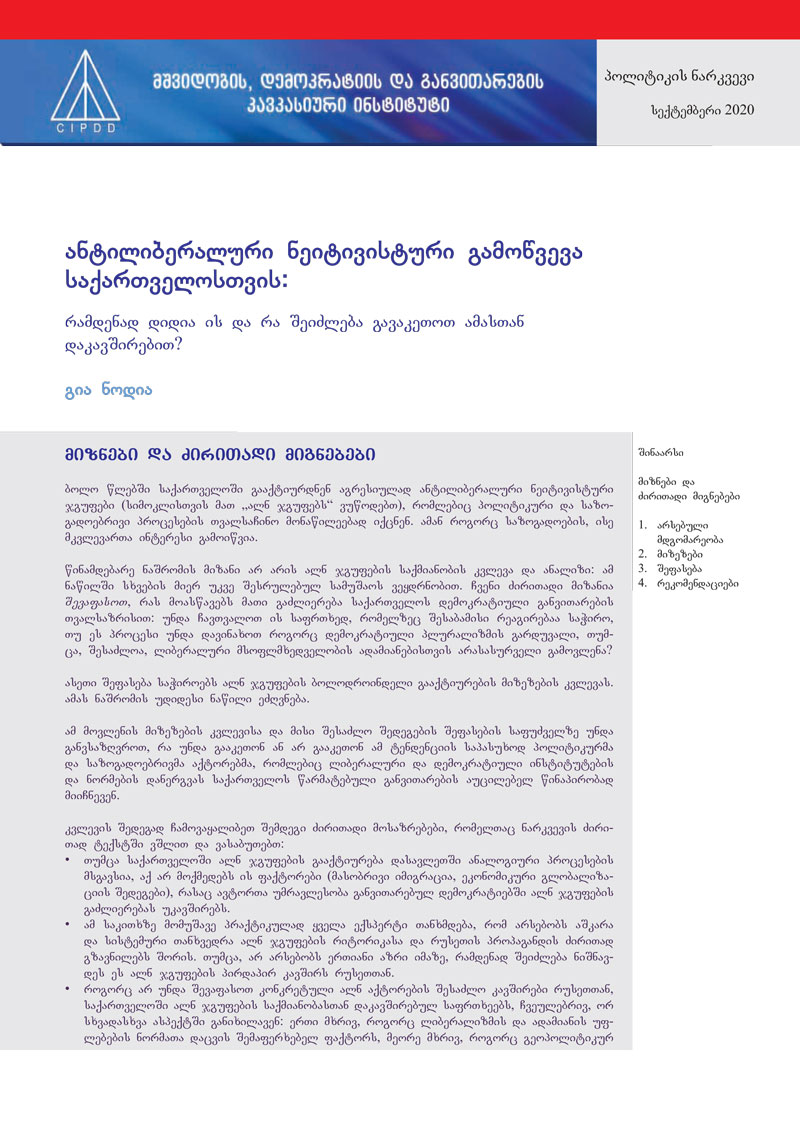 On October 29, 2020, at 12:00, at the invitation of the Caucasus Institute for Peace, Democracy and Development, an online presentation of the policy essay "Anti-liberal Nativist Challenge to Georgia" was held. Speaker,author of the essay - Ghia Nodia. *The aim of this paper is to assess, what their expansion implies for Georgia's democratic development: should we consider it a threat in need of an adequate response...
*Or we should take this development as an unavoidable expression of democratic pluralism, however annoying for the people of liberal persuasion? -spoke the author of the policy essay.
A discussion followed the presentation.
Back..