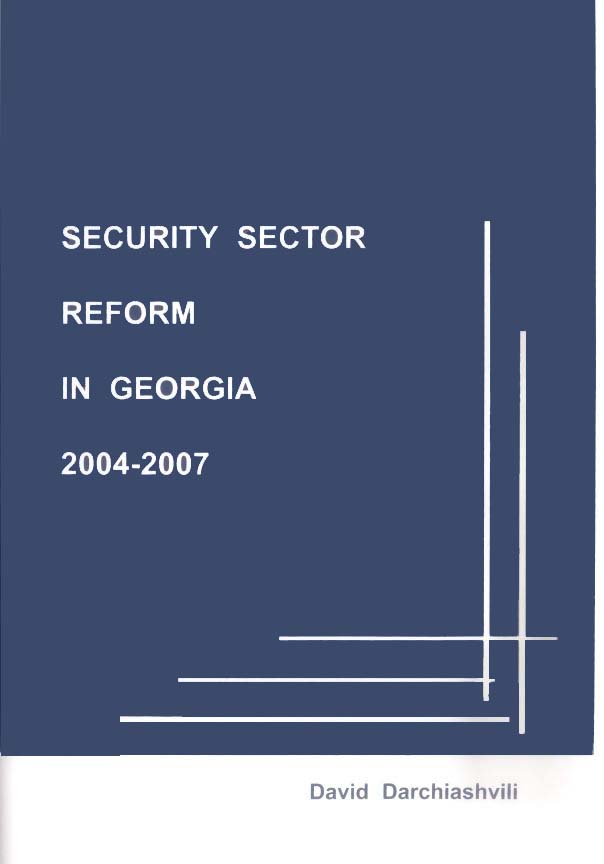 Date: 2008
Title: Security sector reform in Georgia 2004-2007
Author: David Darchiashvili
Languages: English, Georgian
Pages: 68 (English), 76 (Georgian)
© CIPDD
© Ilia Chavchavadze State University







Contents:
Security Sector: Essence and Best Practices

Strategic discourse and security problems in Georgia - principles for defining sector

Map of Georgian Security Sector

Dilemmas of Security Sector Reform

Conclusion and recommendations
The following research covers the events after November 2003 Rose revolution. The paper was finalized in the beginning of 2008. Accordingly, the years of 2004-2007 is the main timetable of the given analysis of post-revolutionarydevelopments in Georgia. However, the research also pays attention to few facts from the years of 2003 and 2008.
Back..