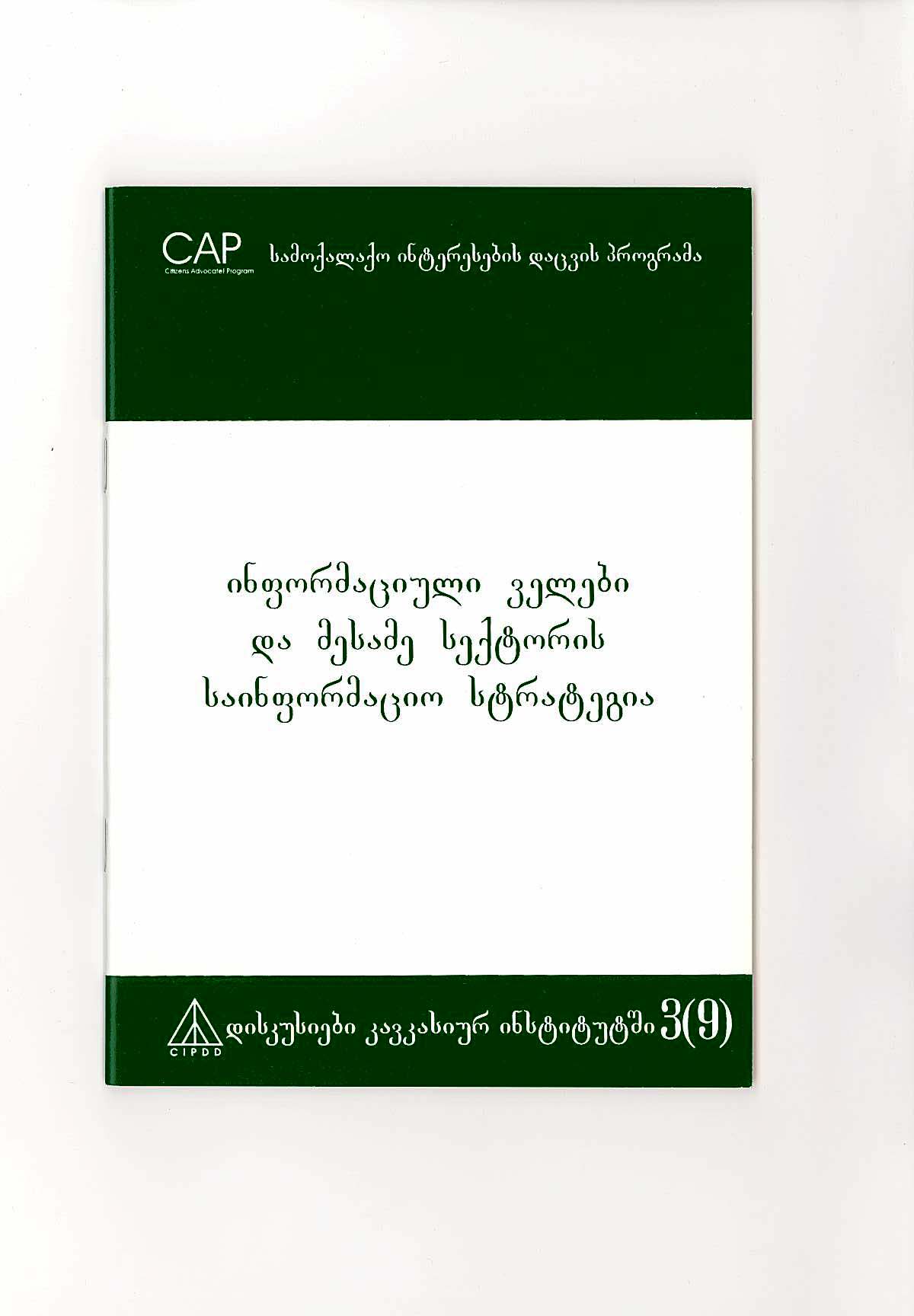 Date: 2004
Title: Working Meeting of the Georgian NGO and Media Representatives
Editor: David Losaberidze
Project and donor: Published with the support of US Agency for International Development within the framework of Citizens Advocate! Program
Language: Georgian
Pages: 80
© CIPDD



Description
The present brochure was prepared on the basis of materials delivered on the 27-28 November working meeting in Gudauri.
The meeting was organised in the framework of the Civil Advocacy Program (CAP) that supports and envisages the creation of a sustainable network of Georgian NGOs. After the Bakuriani meeting of NGO leaders in February 2004, which was devoted to the potential of cooperation of NGOs and the government in the aftermath of the Rose Revolution, CAP initiated a number of meetings between NGOs and other civil society representatives.
The objective of the Gudauri meeting was to define the potential of cooperation between the NGO community and the media to take the problems that emerged in a post-revolutionary environment. In particular, the meeting focused on the following:
? Identification of problems in the NGO and media sectors;
? Assessment of current NGO and media activities and identification of flaws in cooperation;
? Definition of priorities for joint activities of NGOs and media;
? Definition of specific steps for cooperation and assessment of available resources.
More then 30 participants representing NGO and media sectors took part in the Gudauri meeting. Participants had an opportunity to develop and present diverse visions. The brochure gives an overview of discussions held and contains all major views put forward in the course of the meeting.
Back..