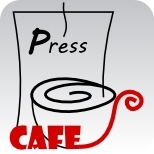 On November 27th discussion on topic of student employment has been held in Batumi. Discussion-"unlimited space" was broadcasted through internet in live regime. Internet users had an opportunity to participate in discussion. The discussion was organized by Caucasus Institute for Peace, Democracy and Development in partnership with Free Journalists' House and was hosted by Press Café Batumi.
The discussion was organized in the framework of the project: Civil Society for Development: Deccentralization and Participation in Georgia with the financial support of the Netherlends Ministry of Foreign Affairs. Futher information about the discussion as well as video of the meeting can be found at:

http://presscafe.ge/index.php?newsid=227
Back..