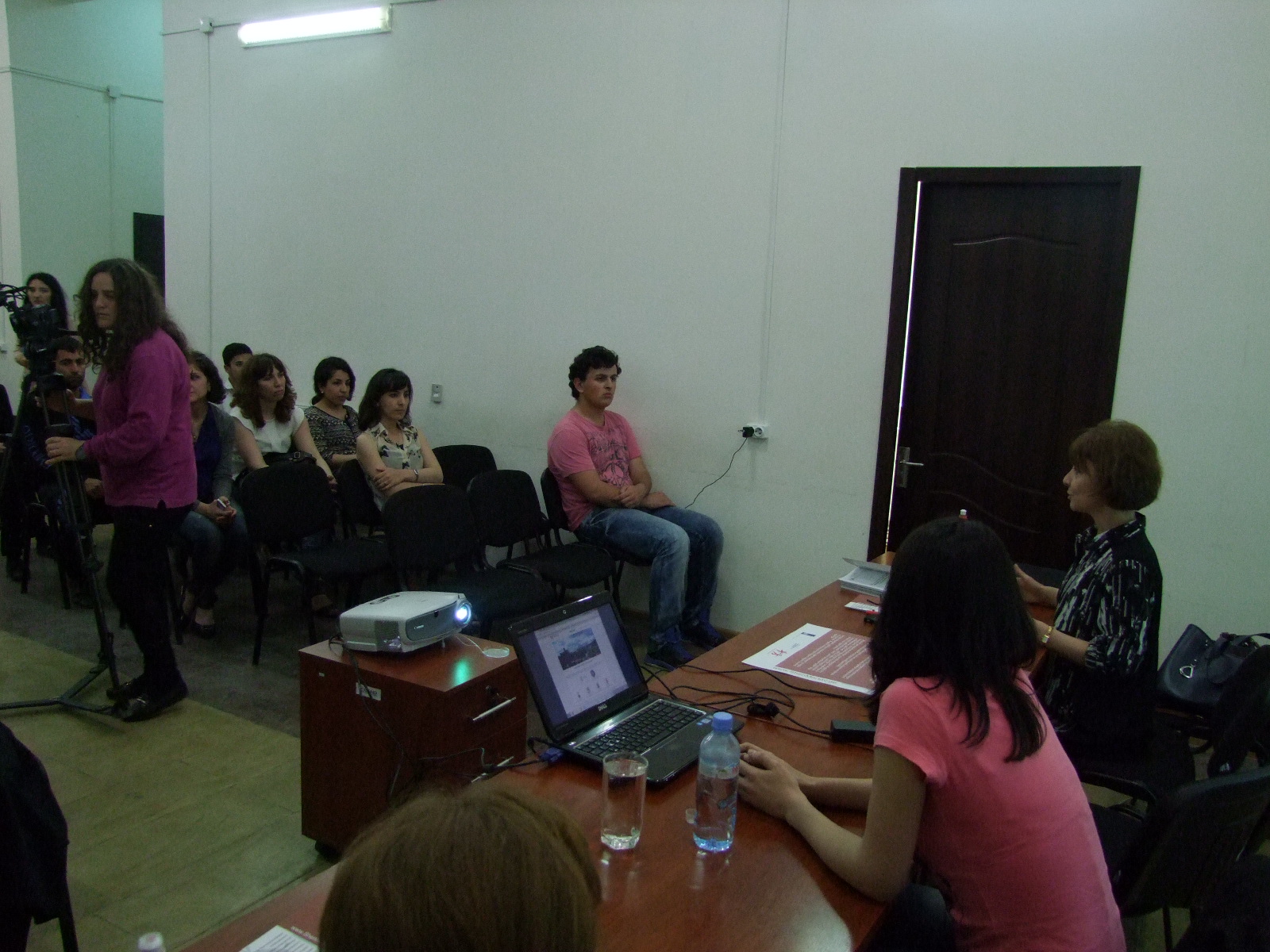 In August 2015 the CIPDD has been completed the project "Civil Education 2015". Within the framework of the project, the CIPDD developed a website www.shenmatrav.ge providing opportunities for citizens to hold their elected representatives accountable.The project aims at bridging the democratic disconnect between citizens and their political representatives in the parliament and local municipal councils.

In the framework of the project two core activities have been conducted:

1. CIPDD organized advocacy campaign in the regions of Georgia, aiming to allow citizens leaving out of the capital closely monitor the performance of their elected representatives by establishing direct communication channels with them. Overall, the project team organised meetings with the civil society representatives, journalists and civic activists in the following cities in the regions: Rustavi, Marneuli (KvemoKartli), Mtskheta (MtskhetaMtianeti), Gori (ShidaKartli, 2 meetings), Akhaltsikhe (Samtskhe-Javakheti), Kutaisi (Imereti), Batumi (Ajara, 2 meetings),, Tbilisi.

2. CIPDD transferred its knowledge on web tools to partner organizations and shared experience on monitoring in order to encourage greater accountability of the local civil councils in municipalities. The following issues are publicised by each one of the four organisations using the regional portal:(1) the performance of elected officials in the targeted municipal council,(2) the institutional capacities of the council, its internal rules and administrative apparatus;(3) specific pieces of local initiatives and programmes decided in the council(4) reports on issues of transparency and corruption.

Project "Civil Education 2015" was implemented with support of European Partnership for Democracy and Press Freedom Consortium, funded by Kingdom of Netherlands. Share on facebook Share on twitter Share on email
Back..