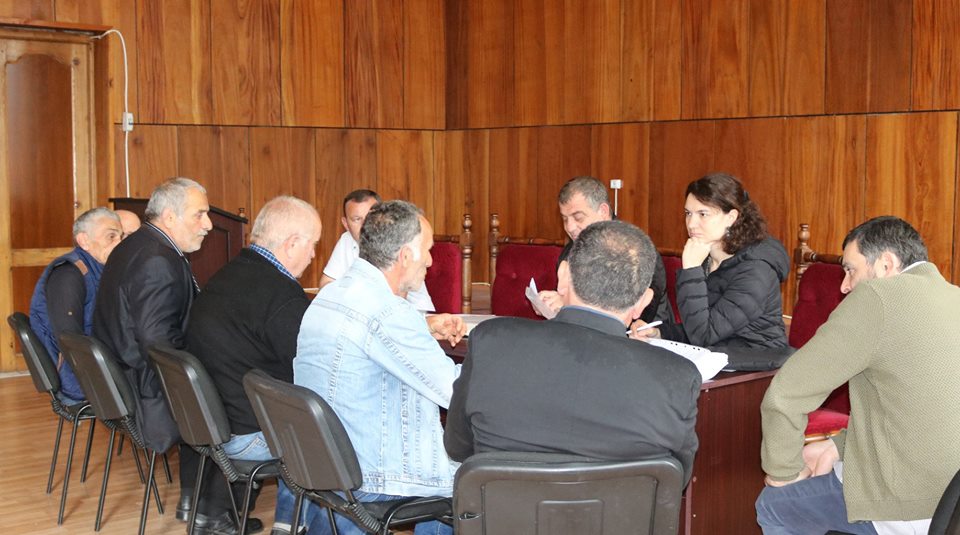 The Caucasus Institute for Peace, Democracy, and Development in a meeting in the villages of Dokhodzeebi and Kantauri working on the project, `Initiative for Development of the Local Community and Government`.
The Mayor`s representative, Roland Beridze, also attended the meeting.
To help solve the issues presented, non-governmental agencies have pledged 3000 ₾ to each of the villages.
The City Hall of Kedi and CIPDD have signed a memorandum pledging that if more funds are needed for the completion of the the priorities listed by the project, the City Hall will offer financial assistance.
The project is funded by the German organization `Bread for the World`.
Back..