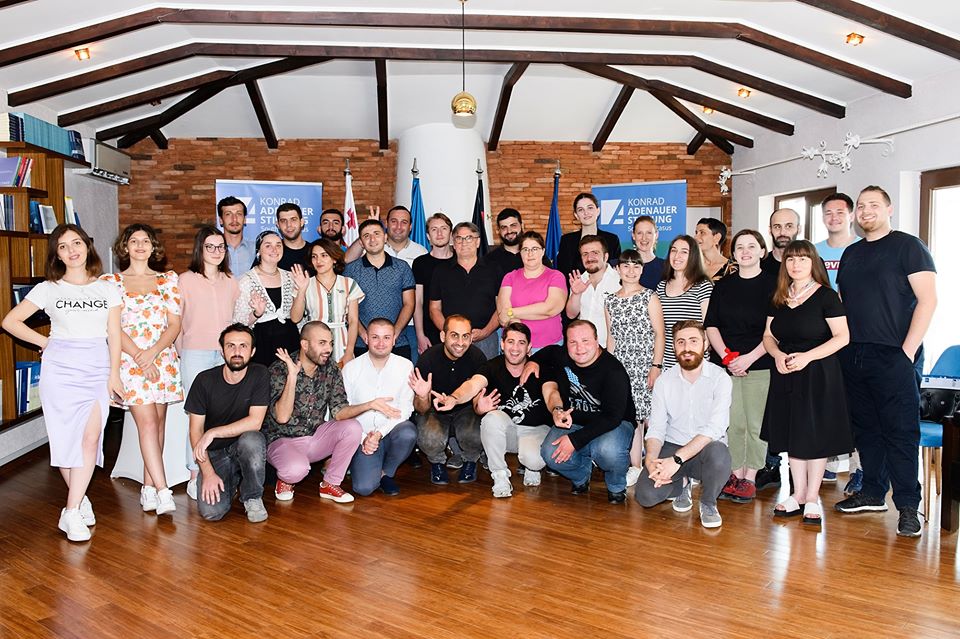 The two-year cycle of the project "World Religion´s Club" ended successfully in Kutaisi. Within the framework of the project an online publication: "Forgotten Stories: Catholic and Jewish Past in Kutaisi," has been published, which is a unique research in the history of the club. This publication will be reviewed once again during the Autumn School of the Club and a new project will be developed with the joint efforts of project participants in order to introduce the history of the Catholic and Jewish community in Kutaisi with the variety of methods and means to the public.
*Within the framework of the project, students and interested people from Kutaisi had the chance to get acquainted with the main idea and history of the most common religions in the world during the five months period (Judaism, Christianity, Islam, Hinduism, Buddhism), they had the chance to attend lectures by leading experts in the field and to meet representatives of different religions.
*The participants also attended lectures on different topics related to politics and religion, participated in discussions organized within the framework of the project and got acquainted with the contribution of religious minorities in the history and culture of Georgia!
*The project is conducted by the Konrad-Adenauer-Stiftung in cooperation with Caucasus Institute for Peace and Democracy Development (CIPDD) and Regional Empowerment for Democracy (RED) in Kutaisi, West Georgia.
Back..