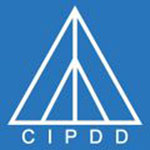 Program priorities - CIPDD program priorities are based, on the one hand, on the analysis of environment and needs assessment, and, on the other hand, on the accumulated experience-expertise and the evaluation of available resources. The CIPDD will focus on three main priority fields in the given period.


Public policy research

CIPDD aims to extend and strengthen the role of civil actors in policy making and improve the quality of dialogue on public policy issues. This will help concentrate on values and interests of political discourse and existing problems, and increase public awareness of the need for more advanced forms of political competition. These tasks can be implemented at different levels: 1) Opinion-makers – politicians, analysts, media representatives, civil society leaders – are the main target group for the first task (strengthening the role of civil actors). The main objective of CIPDD is to bring to light most urgent problems of public policy and launch a broad public debate on them, to come up with conceptual and value-based framework for these problems, and promote solution-oriented discussion, not empty polemic. At the same time, CIPDD will carry out its own research to identify likely solutions to the problems and offer them for the public debate. These activities include political discussions and forums, conferences, regular publication of various policy briefs and policy papers. Different means of communication (print and electronic media, Internet) will be widely applied. 2) The second task (improving the quality of dialogue) means efforts to involve following critical target groups in a dialogue over public policy issues: political parties and civil sector activists, journalists, activists of youth organisations, etc. The emphasis should be laid on awareness raising and development of analytical skills required to evaluate public policies. This will help formulate more specific and structured social demand on the political elite and increase public demand for political actors capable of delivering efficient solutions to the public policy problems. These activities include educational and training programs designed to develop particular skills (training workshops and short-term courses, student exchange programs, fellowship and professional development programs).

Democratic institutions

Functional and sustainable democracy can be determined by constant separation and balance between governmental and public institutions. These institutions remain weak in Georgia, while the international community has limited opportunities to facilitate their development. Nevertheless, it is not impossible to promote and step up the process. CIPDD has gained enough experience and expertise – both independently and through cooperation with international organisations and NGOs – in the institutional development. Such kind of activities remain one of the CIPDD's strategic priorities and include baseline data analysis in various spheres, public debate over alternative solutions to the identified problems and, in some cases, training and development of knowledge and skills of specific organisations or groups. Main target groups of this task are education, civil-military relations, security and local self-government sectors. CIPDD will also cooperate with political parties, media organisations and NGOs. Besides, new target sectors can be identified during the implementation of the task.

Civil integration

The main objective of CIPDD in this field is to promote social environment in which all citizens of Georgia, regardless of their social, ethnic or religious background, will have equal opportunities to participate in political and social life. Main target groups of this task include ethnic and religious minorities, IDPs and all other citizens who are unable to participate in political and social life for various reasons (poor knowledge of Georgian, inadequate access information, etc), and segments of the society evidently intolerant of different cultures. This task includes the following activities: research projects aiming to explore the target groups and their environments, cooperation with multiplicators (teachers, journalists, students) to promote cultural tolerance in the country, and programs to facilitate efficient civil and political participation and raise public awareness of civil rights.