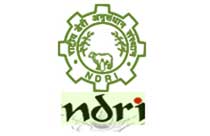 CIPDD is a member of the Network of Democracy Research Institutes - NDRI. The NDRI is an association of organizations which conduct research on democracy, democratization, and related topics in comparative government and international affairs. Network members are independent institutions, university-based study centres, and research programmes affiliated with political parties, labour unions, and democracy and human rights movements, and other organizations.
The Network was established to facilitate contacts among democracy scholars and activists and to promote a greater awareness of the diversity and vitality of democracy studies today. Through its website, a newsletter, and other means, the Network provides information about the work of its member institutes, including their research, conferences, publications, and other activities.

In April 2007 CIPDD joined PASOS, the Policy Association for an Open Society, which promotes and protects open society values, including democracy, the rule of law, good governance, respect for and protection of human rights, and economic and social development, by supporting policy centres. PASOS supports the development and strengthens the outreach and impact of its members - more than 30 independent think-tanks spanning more than 20 countries in Central and Eastern Europe and Central Asia. PASOS builds upon the work undertaken since 1999 by the Local Government and Public Service Reform Initiative (LGI) of the Open Society Institute (OSI) to upgrade the institutional capacities of the Open Society Institute-related policy centres which operated until 2004 within a collaborative and supportive network known as the Related Centres Network (RCN).
CIPDD is a member of the Russian and Eurasian Security Network (RES) & International Relations and Security Network (ISN).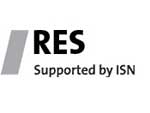 RES is a global initiative by leading academic institutes, think tanks, NGOs and media organizations. It provides the framework for studies on security-related developments in Russia and Eurasia. The RES's mission is to promote security and cooperation by collecting, managing and sharing specialized information for the international relations and security community.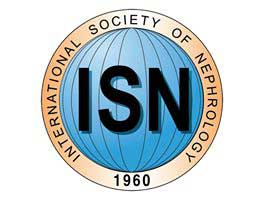 The ISN is a free public service that provides a wide range of high-quality and comprehensive products and resources to encourage the exchange of information among international relations and security professionals worldwide. The ISN works to promote a better understanding of the strategic challenges we face in today's changed security environment. Based in Zurich, Switzerland, at the Center for Security Studies (CSS) at the ETH Zurich, the ISN's dedicated team – drawn from various disciplines, including the humanities, the social sciences, and information and communication technology – engage in research projects and education activities, provide news stories and in-depth analyses, and develop technologies for information sharing and for creating and supporting e-learning. The ISN's internet-based services allow users to access, retrieve and use information from anywhere, at anytime.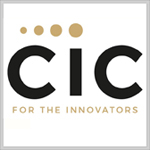 CIPDD is a member of the Civic Initiative Center (CIC), a non-partisan, not-for-profit coalition of prominent civil society organizations operating throughout Georgia. The Coalition is a coordinating network for non-government organizations engaged in democratic development of civic society in Georgia, facilitating involvement of citizens in education and actions to promote positive changes in their respective communities. CIC implements a wide variety of activities and projects to achieve these goals, thereby increasing participation of Georgian citizens in the process of building a better and more open, democratic society.

In 2008 CIPDD became a member of the CIVICUS: World Alliance for Citizen Participation is an international alliance of members and partners which constitute an influential network of organisations at the local, national, regional and international levels. CIVICUS has worked for over a decade to strengthen citizen action and civil society throughout the world, especially in areas where participatory democracy and citizens' freedom of association are threatened. CIVICUS has a vision of a global community of active, engaged citizens committed to the creation of a more just and equitable world.